African Message Board
Post Your Messages Here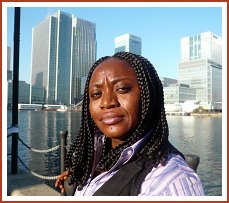 The African Message Board? Yes. The world is shrinking every day from a global village to a global neighborhood. Yet there are certain items you may desire that seems unreachable. Or it may just be a nagging thought in your mind you want to share.
You now have a forum to post or request for any African Food item or indeed any African related item you want and get response from providers.
Just fill the box below and ... come back for reply.

African Message Board: Submit A Post
Do you have a great story, question or concern?

Looking for an African Restaurant or African food store in a particular area, or looking for an African seed, fruit plant or carving? Post it here on your African Message Board and get response.

Have a thought? Share it here!
What Other Visitors Have Said
Click below to see contributions from other visitors to this page...

AFRO CAMEROON: Produce and sales of different Varieties of Afro Cameroon Foodtuffs

different varieties of African Foodstuffs. With our farmer cooperative system we are able to deliver on time products with first class quality. examples …
palm oil for sale

We supply the highest quality of human consumable oil and chemical,From the natural resources and also from plant and animal we extract oils. We …
East African Foods in Mid-West (USA)

I'm wondering if there suppliers in Mid-West America of East African foods.If there, what is the market? Hope to read from someone. Thanks, MMW!