Advertising With AfricanFoods.co.uk

No Longer running adverts at this time. Please bear with us.
Do you run an African food shop, or do you own a restaurant or eatery that features African foods?
Are you an African food supplier? Why not leverage on our extensive web reach and feature your business here?
Are you a farmer and want to sell your products to suppliers in the UK and worldwide? Now that opportunity has come your way.
Reach the hundreds of businesses and individuals looking for African food based businesses to supply them common items like ogbono seed (African bush mango) and bitter leaf for drug manufacturing, and many other items.
You can advertise your African related goods and services here on our site and drive more customers to your business.
Our Reach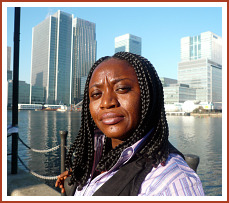 We have a respectable readership and traffic. At the last peak performance, we are getting over 60,000 monthly page views and growing, from 199 countries worldwide.  You can imagine the exposure you could get from placing your advert here.
What is more? We have consistently maintained the number one position for anything "African foods" on Google search engine for years now. So you too can be found that easily.
From our London base, we accept adverts from anywhere in the world. Just fill out the form below and contact us to place adverts here.
You can also reach us at our African base in Lagos Nigeria, for business in Africa too.
Advertising Cost

You don't have to break the bank to place your advert here. Our pricing have been done to encourage as many as possible to secure a space to advertise their ware or services.

You can place advert on this site at the following annual rates:
Banner advert (e.g 468x60) on any page of your choice other than home page will cost £50.00 plus VAT
Text advert on any page of choice other than homepage, including featuring of photograph (x1), name of business, address, and other brief info, will cost £20 plus VAT
Exclusive whole page advert other than home page will cost £199.00 plus VAT
You can place a 250x250 pixel or 468 x 60 pixel sized advert on our home page for £350 plus VAT for a whole year!

Please feel free to contact us with any specific need and we are always happy to discuss to see ways we can help.
Payments
Wondering how to pay for those outside the UK? We accept payments in:
British Pounds Sterling (£)
Nigerian Naira (₦) and
American Dollar ($)
You can make payments online using a credit card or Paypal payment, or by arranging a local bank transfer into our Guarantee Trust Bank Account in Nigeria, if you are looking to pay in Naira.
If you are interested in advertising with africanfoods.co.uk, and have any other concerns, please do not hesitate to let us know.
Just fill the form below, and we shall get back to you within four (4) business days.
Want regular updates on African cuisines and food recipes? What about unique health information about these foods - what to eat and avoid to keep healthy from the list of African recipes available? 
Fill in the form below to subscribe to our Newsletter - AfricanFoods Weekly?
Worried about spamming? We are too. We will never ever give or pass on your information to anyone else. We will only use your email address to send you your copy of our weekly newsletter. We do have a zero tolerance to spam. We subscribe to a very strict policy on the handling and use of information we gather on this site! We also get paid for affiliate links on this site. See our  privacy policy  for further details. 
Follow us on social media:
Get Our Weekly Newsletter. Subscribe Today. It's FREE.

Subscribe to African Foods Weekly
Get African food recipes, cooking tips, and healthy eating info  delivered to your inbox every week. Simply fill in your email below and click SUBSCRIBE .

(Your information will not be shared)