Bringing Africa Home
Easy African Recipes Cookbook 

52 Authentic Recipes You Can Make at Home

Welcome to my world of African foods. A world packed with enticing flavours and intoxicating aromas.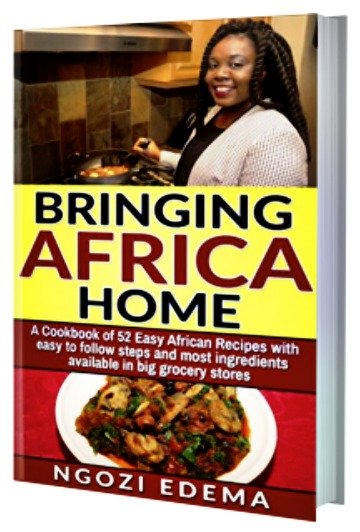 I hope to inspire you to step into my world and begin adding African dishes to your weekly meal planning. They are so easy to prepare and there's a different recipe for every week of the year in my new cookbook, Bringing Africa Home.
I'm Ngozi Edema and I was born in Lagos, Nigeria. I fell in love with cooking at an early age. To me, the flavour and aroma of homemade food is irresistible, especially food seasoned with the traditions of my African heritage. 

After moving to Europe in 2004, and then North America 10 years later, I discovered that the ethnic food I was raised on was relatively unknown in other cultures. Friends I met abroad frequently asked for the recipes of dishes I served them. Unfortunately, there were no authentic African cookbooks I knew of to point them to, so I created my own.


Bringing Africa Home Cookbook
52 Easy African Recipes You Can Make in Your Kitchen TODAY!



If you've never experienced true African cuisine, you MUST! It will make your taste buds dance. Now you can even make it yourself with my simple instructions.


Prepare Authentic African Food in a Few Easy Steps
Yes, YOU can make authentic African food in YOUR own kitchen today. It's easy!
My cookbook provides...
Easy to follow step by step instructions
Ingredients you can find at your local grocery store
52 flavorful, spicy and aromatic recipes from Africa
It is the first of its kind to feature African recipes prepared in the traditional way. As well, the recipes are adaptable to western cooking methods, like the use of a slow cooker, and other appliances not often used on the African continent. 


Are you ready to add adventure and spice to your meal preparations?

Order Bringing Africa Home
Get Instructions on How to Cook 52 Different African Food Recipes



Serve Beautiful Tasty Homemade African Dishes to Family and Friends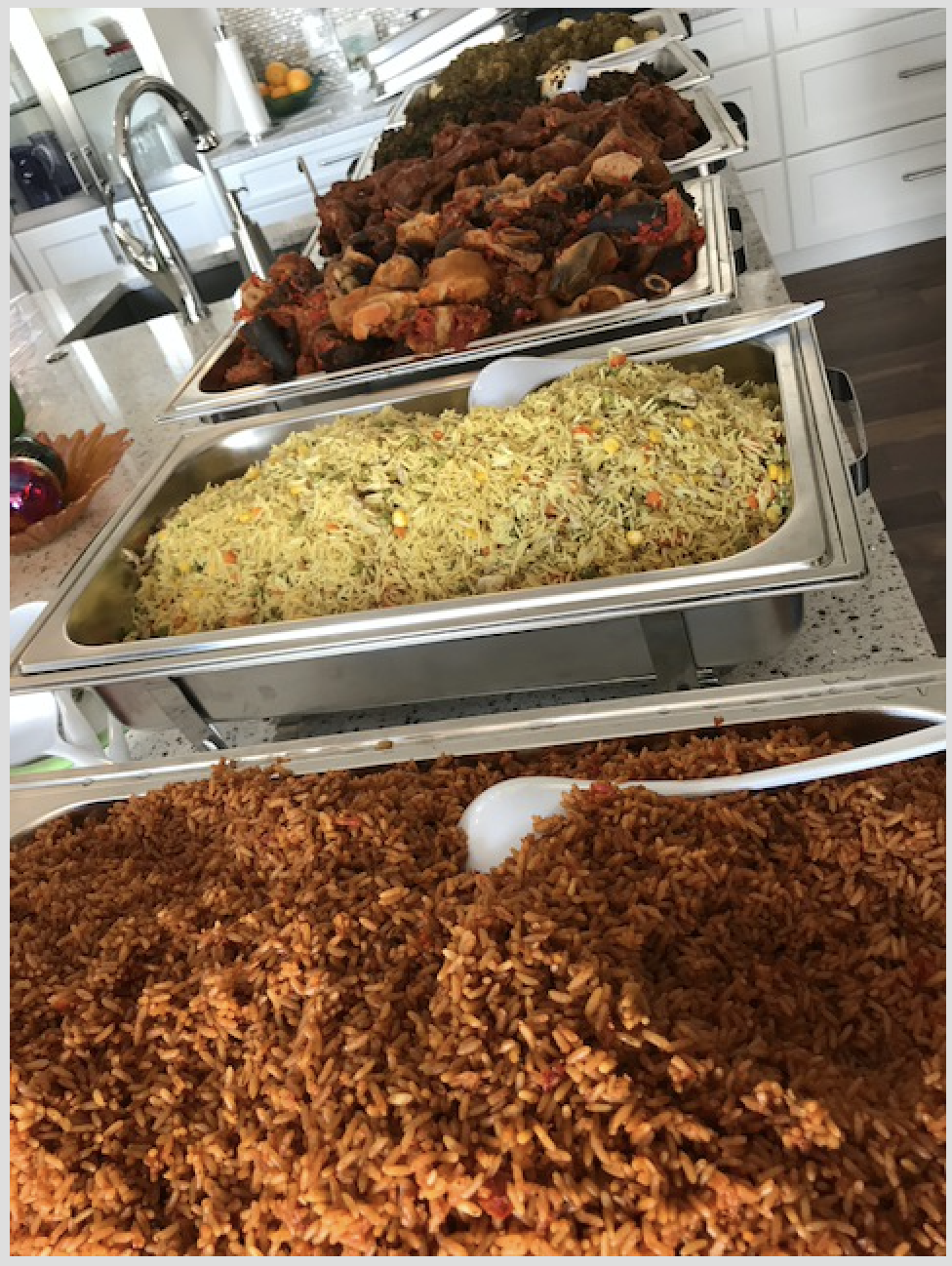 Memories are made sitting around the table enjoying conversation and the delicious flavours of real African cuisine. Whether you're serving a simple weekday family meal or a beautiful full course dinner for guests, I have recipes that are sure to satisfy.
As a mother, I want to serve healthy meals to my family as often as I can. Not only does cooking African food at home give me control over what my family is eating, but it ensures the food is both nutritious and delicious.  

My Bringing Africa Home Cookbook includes the following sections...
The recipes have been written to allow for the use of varying amounts of spices and you will be able to find most of the ingredients at your local grocery store. Any others can be found at African foods stores or can be ordered online.


Bringing Africa Home Cookbook
52 Authentic African Recipes for Every Week of the Year!



Explore the Many Flavours Of the Vast and Diverse Continent of Africa
This cookbook (my first)  features foods from across the African continent, including recipes from Morocco, Egypt, Kenya, Ethiopia and Nigeria. It's just a small sampling of my recipe repertoire. There's more to come. I highly recommend you start by preparing one of these recipes from the book.
Nigerian Recipes:

Honey beans cooked in a slow cooker
Banga soup (aka palm nut butter, fruit sauce, or Moambe sauce) prepared in a slow cooker
Stove top coconut rice cooked with peppers
Black-eyed beans made in a slow cooker (prepare overnight, set to cook while you are away working, ready for dinner when you get home)
Jollof rice and moimoi


Do you suffer from celiac disease or non celiac sensitivity? The cookbook includes rice, yam, plantain, and beans recipes, devoid of any contaminants or gluten.
Do you need to stay away from grains and wheat to help with weight loss? We've got you covered. You'll find lots of the recipes in the book to accommodate your needs.


Every Kitchen Needs a Copy!
Bringing Africa Home Cookbook

Currently Available on Kindle at Amazon

Tell Us What You Think of the Book
Do you have any feedback or comments you would like to share with us about the book? Please contact us here. We'd love to hear from you!
If you enjoy the recipes, please do not hesitate to share them with family and friends, and leave a review of the book on Amazon.
Thanks for you support!